Han's Laser Technology Industry Group Co., Ltd, a public company that is established in 1996, has now become the flagship of Chinese national laser industry and the world's famous laser equipment manufacturer.


HAN'S Han mean, Han is the world's most populous nation, is the representative of the Chinese nation; LASER is a laser, the laser is Han Chinese laser;

HAN S and between the red star on behalf of our five-star complex, when I see the star on the thought of China, which is verified by more Chinese own a business; there is a moral: We hope that our business continued to grow, forming a large ethnic lines, indicating that our business can achieve sustained development.
ADVANTAGES
More about Han's Laser
Products
Han's Laser has more than 200 machine models, including Laser Engraving/Marking /Etching Series, Laser Welding Series, Laser Cutting Series, Sub-Surface Engraving Series, Laser Display Series, and so on. All these equipments have been widely used in the production of electronic appliances, integrated circuits, telecommunication equipments, computers, auto parts, glass and optical units, construction materials, medical devices, jewelry, packaging materials, crafts, fashion and clothing, urban illumination and other fields.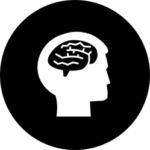 R&D
Han's Laser has very strong research abilities. Our proficient R&D team has got more than 300 patents and dozens of software copyrights. Also, Han's Laser is one of the few companies which master the Ultraviolet Laser Patent technology in the world. We are fully committed and devoted to enhance our technology leadership in laser industry.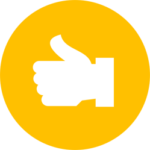 Quality
Each product from Han's Laser is strictly examined according to ISO9001 (QCS) and ISO14001 (EMS) standards before it is put on to the market. Many laser equipment series have acquired CE certificate. Han's Laser is with the hope and confidence to produce the world's first-class laser equipments.
MILESTONES
The development of Han's Laser
1996
Han's Laser established, the first order is RMB 400,000
1997
Han's Laser developed the first set of galvanometer marking software "Han's Laser Marking System for Dos" which has independent intellectual property rights.
1998
The "YAG Laser Marking Machine Enterprise Standard" drafted by Chairman Gao Yunfeng was officially put on records.
1999
Han's Laser brought in 4.38 million Yuan risk investment from Shenzhen Hi-Tech Industry Investment Service Co., LTD to reconstruct to Han's Laser Technology Co., Ltd. registered capital of RMB 8.6 million Yuan.
2000
Academician Wang Daheng which is the leading authority of optics visited Han's Laser and was appointed the technology consultant of Han's Laser.
2001
In the end of 2001, Han's Laser brought in Hongta Group, China Merchants Group, Hualing Iron & Steel Group to reconstruct Han's to be Shenzhen Han's Laser Technology Co., Ltd.
2002
In 2002, our laser marking machine occupied 71.96%.of domestic market. In 2002, Chairman Gao Yunfeng proposed the enterprise philosophy——-"Faith, Service, Dedication, Perseverance".
2003
Wang Zhijiang, Academician of the Chinese Academy of Sciences was formally appointed the vice chairman and chief engineer of Han's Laser. Han's Laser was named "Key Software Enterprises of National Planning."
2004
The "a kind of third-harmonic method of laser generation" applied U.S. patent. 2004-6-25, as one of the first eight stock of SME board successfully listed in Shenzhen Stock Exchange, stock title : Han's Laser, stock code: 002 008, The first high price of Shanghai and Shenzhen Stock Exchange that very day. (On June 25, 2004, Han's Laser successfully listed in Shenzhen Stock Exchange) Han's Laser moved to Han's Laser Building located in Technology Park, Nanshan District, with a construction area of ​​30,000 square meters.
2005
Han's laser successfully completed the equity division reform.
2006
Han's Laser was selected Shenzhen 100 stock index, Shenzhen Stock Exchange innovation index and SHSZ 300 index, stock value ranked forth of listed laser companies in the world. In September 2006, Chairman Gao Yunfeng won the 2006 Shenzhen Mayor Award (Entrepreneur Award). Former Premier Li Peng, central political bureau standing committee Li Changchun, Vice Premier Wu Yi visited Han's laser.
2007
Han's laser was named "Guangdong Provincial Intellectual Property Excellent Enterprise". The "UV soft board cutting machine" project was named "National Torch Plan Project."
2008
In February, 2008, former general secretary of the CPC central committee, state President Jiang Zemin visited Han's Laser, praised "Han's Laser" has boldness of vision, praised for her bold vision, encouraged Han's laser to continue to put the national laser carry forward, in order to contribute to the promotion of national manufacturing industry development. In 2008, the company was named the first batch of "National Key High-Tech Enterprises." In 2008, the company was named "National Enterprise Technology Center."
2009
In 2009, Han's laser was named "National Torch Plan Key Hi-tech enterprise""Key Hi-Tech Enterprise of National Torch Plan" and "National Innovation Enterprise".In May 2009, the company reformed to laser application professional industry "professional industry of laser application" for the first time.
2010
In April 2010, Han's headquarters building located in Shennan Road, Shenzhen, with a construction area of 7.7 million square meters was completed and put into use. In May 2010, Han's global production base located in Baoan District, Shenzhen with a construction area of ​​230,000 square meters was completed and put into use. In September 2010, Chairman Gao Yunfeng was named "Outstanding business people of Shenzhen Special Economic Zone in past 30 years" and kindly interviewed by General Secretary Hu Jintao. In October 2010, Company put forward "commercialized the general market, industrialized the strategy direction", focus on three main products engraving/marking, welding, cutting, deeply developed three industries PCBA, LED and solar. In July 2010, President Prime Wen Jiabao kindly interviewed Chairman Gao Yunfeng.
2011
In June 2011(In Jun., 2011), the chairman Gao Yunfeng was named "the Most Respected Chairman of China's Listed Companies."
2014
Achieved a sales revenue of USD 864 million.
2015
Achieved a sales revenue of USD 863 million.
2016
Achieved a sales revenue of USD 979 million.
CUSTOMERS
Multinational partners